Guide
Internal Recruitment Guide
Keep your best talent from leaving with our free internal recruitment guide
Use this simple, step-by-step guide to develop your company's internal recruitment strategy.
This guide includes:
✅ Key criteria for a successful internal hire
✅ Step-by-step instructions for hiring internally
✅ Common pitfalls to avoid
Companies with an internal recruitment policy have 41% higher employee retention rates
Hiring internally can be challenging for many organisations.
At worst, it can create resentment among employees and managers and even leave a gap in your existing workforce if handled poorly.
It's a smart move to equip your TA team with a plan for how to approach internal recruitment.
That's why we've built an internal recruitment guide for your business. You can use it to map out your internal hiring process in eight easy steps.
Download the guide now to start organising your internal recruitment strategy.
Get your free guide now!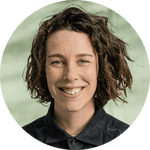 Get started within minutes
Quick and easy to use for every hiring manager