With start-ups addressing problems as diverse as tech in social enterprise, luxury products for Black and coily hair, mental health in the workplace or addressing the pension gender gap through fintech, the Sifted Summit aimed to create a collaborative, positive discussion.
Chatham House rules helped everyone to share with honesty, and is why we're not quoting any one person. Over a day of panel discussions, roundtable talks, a brilliant event app and, quite frankly, amazing food, we learned more than we can share in one blog post.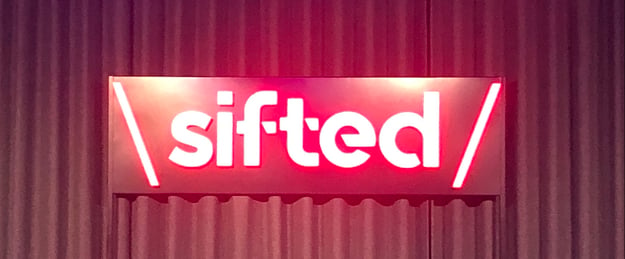 If you weren't able to attend, or are just interested in how London and the UK's most exciting start-ups are addressing recruitment, talent acquisition and retention, we've collated our insights to help you get 2022 off to a flying start.
With huge thanks to the Summit team for hosting us and a truly horizon-expanding day (and incredible cocktails).
Managing talent in scaling businesses
Don't stop investing in your early recruits

; no-one cares more, or knows more about your business. This value is irreplaceable.

If early recruits start to struggle as you scale

, don't assume that an external hire is the simple fix: external hires for senior positions at firms such as Spotify & Netflix have had a high churn rate at senior level, because external hires struggled with culture fit. They adapted to bring in project workers to manage and coach existing teams - getting the benefit of C-Suite level expertise and maintaining the accrued knowledge value.


Mentoring and coaching along your pathways is essential to nurture in-house talent and potential, and save revenue.
A coach is expensive, but so is hiring and onboarding

. Coached staff also act as motivators in the business, driving change and loyalty.

When looking for a mentor for your staff

, find someone who is 2 or 3 steps ahead of them; pick someone too senior and they won't have the time-sensitive lived experience, which has been seen to be demotivating and confusing.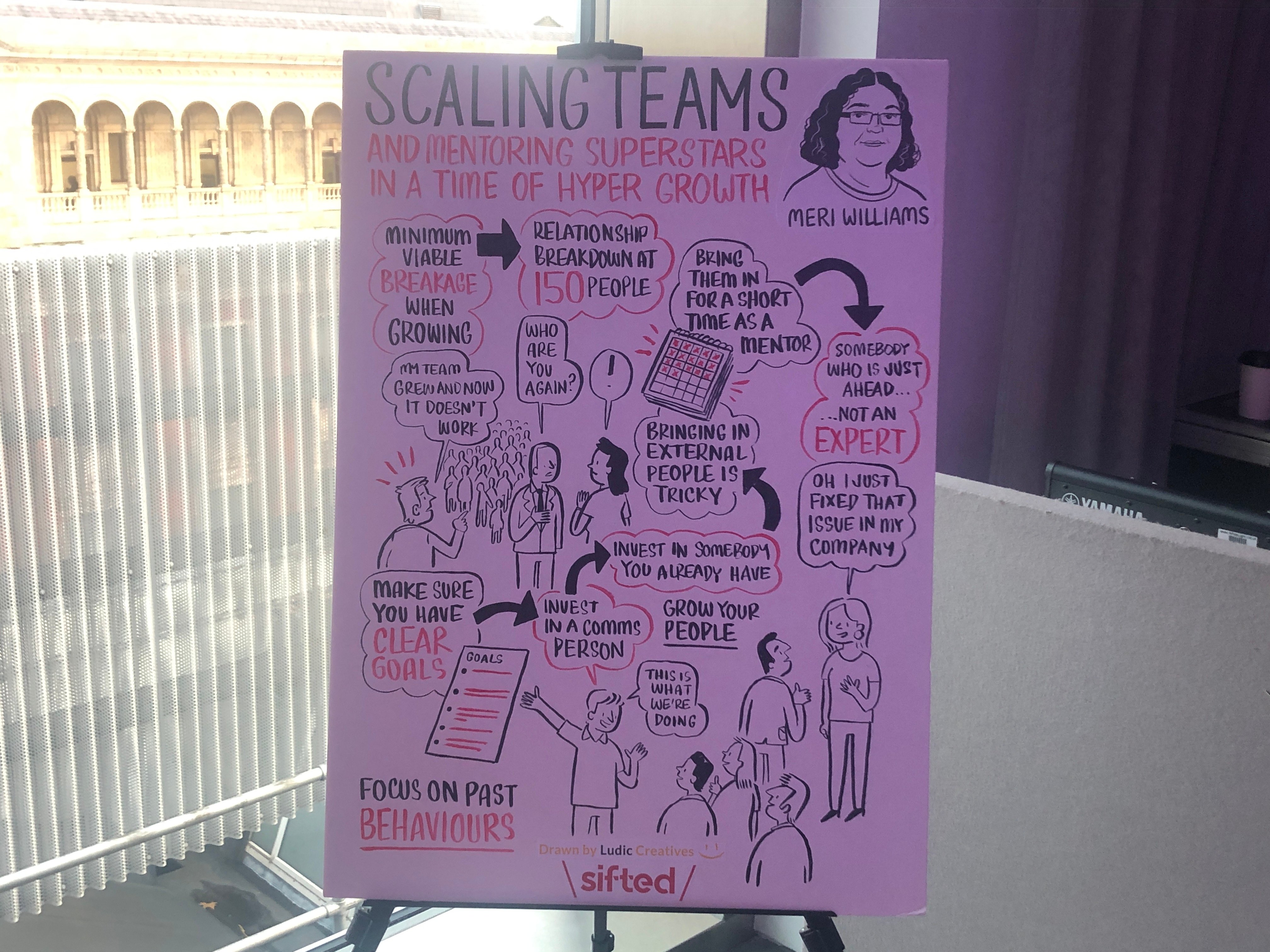 Managing the transition to bigger teams

can be challenging for existing hires, especially when they see people being hired 'above' them. Maintain communication about company growth, professional development and help individuals to understand how they can grow within the company.

Senior engineers have a responsibility to grow junior engineers

; bring in young staff and work out how to free-up or forecast quieter time when training is done in-house.
Finding talent today
Talent is harder to find than before the pandemic

salary demands are much higher, and some candidates are getting 2-3 unsolicited offers a week. Those salaries are 20% higher than 6 months ago. It's difficult - there's no escaping that.

Covid-era hires are leaving more swiftly than pre-covid hires

, and exit interviews are citing online onboarding, and not feeling part of the community as major drivers.

Don't assume you know what potential looks like

. People show their mettle when they're under pressure, so your hiring process needs to uncover how people cope; use a structured, situational based interviewing process and psychometric testing to understand what truly comprises success.

Even when you're small, invest in

competency-based interviewing

from day one

. You need to know that your hires have what you need in terms of leadership potential

, problem solving and decision making. When we're under pressure, we revert to old forms of behaviour. You need to know about your candidate's default behaviours.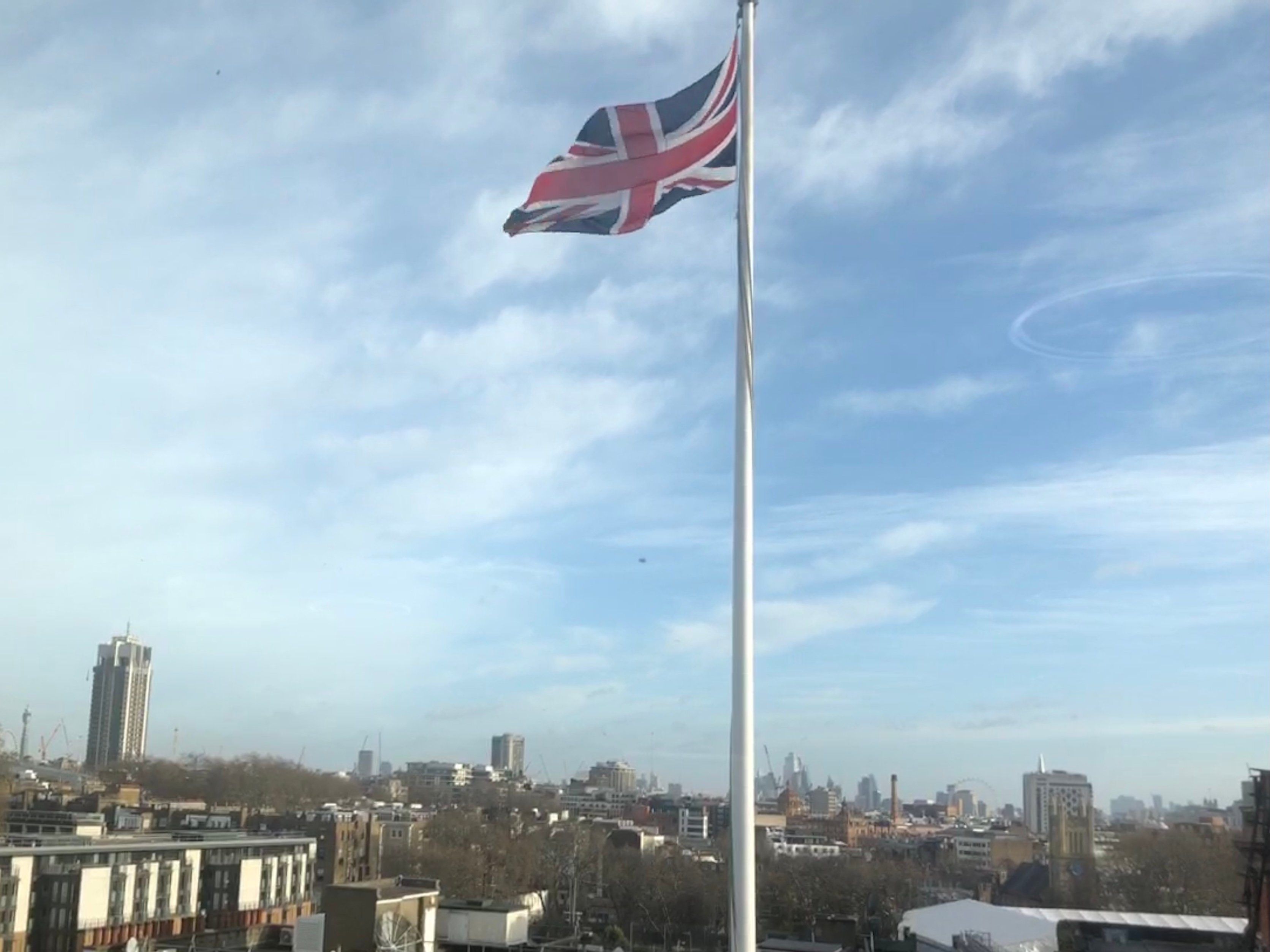 Planning your talent pathways
Showing the pathways to promotion and growth

is imperative to signing and retaining talent.

External agencies must truly understand your culture

and be ambassadors of your employer brand. Recruiters are often a first port of call for candidates, so choose and monitor any external agencies with care.

Working closely with the business strategy and development team

will help you to plan ahead. By understanding where you want to be, and by undertaking competitor analysis, HR can support by anticipating needs. Make it the responsibility of the strategy team to communicate with you every time there is a significant change, and nurture that collaboration.
How to create and manage equity of benefits across hybrid and international teams
There's no silver bullet

for building and nurturing culture and communication around hybrid teams; but clear deliverables, open communication and bringing homeworkers in at set intervals seems to be working whatever your size.

Managing salary and benefits packages for international teams is dealing with a complex set of variables

. Some companies are looking at their mission and vision, and using that to inform their HR policies, e.g., giving US and EU parents the same amount of parental leave, irrespective of the home country's legal minimums.
Talent retention
Within reason, do everything that is reasonable to retain your talent

: the four main priorities most commonly listed in Engagement Surveys are requests for:


personal growth
autonomy
more responsibility
Continuing Professional Development
Founders and CEOs can become stuck in a headspace

where they push staff development with a mindset of 'we'll do that later - we need to have a perfect product first'.
But, if you really listen to people and take action, they'll tell you what they want. The more you listen and action, the more they'll tell you that they want to grow their skills. It's a positive, virtuous circle.
And when it's not within reason?

If you feel that your talent is leaving for a bigger job that your company can't - or won't - provide? If you don't feel that that person is ready yet? Then it's a natural change in expectations, and time to end the relationship.

Self-awareness is essential in your people;

if they know that they thrive in small teams but you need to scale, it will become clear to everyone that the fit no longer works. Knowing about your team's potential and behaviour before you hire is a way to help people to navigate change, where they thrive and when it might be time to move on.
Managing underperformance
Be clear from day one about your expectations

, how you assess performance, key objectives, and how these will be assessed. Make sure everyone knows how underperformance will be communicated, what will be done to support and for how long.

Underperforming staff don't bring results;

leaving an underperforming member of staff in post can cause toxic culture, so it's important to have a strategy in place, so squeamishness does not create a barrier. Communicate what underperformance looks like and what comprises time to let staff go.

If it becomes clear that a person isn't going to 'grow up' with you professionally,

manage the process well. Make sure that every person leaves you as a brand ambassador, even if they're being let go.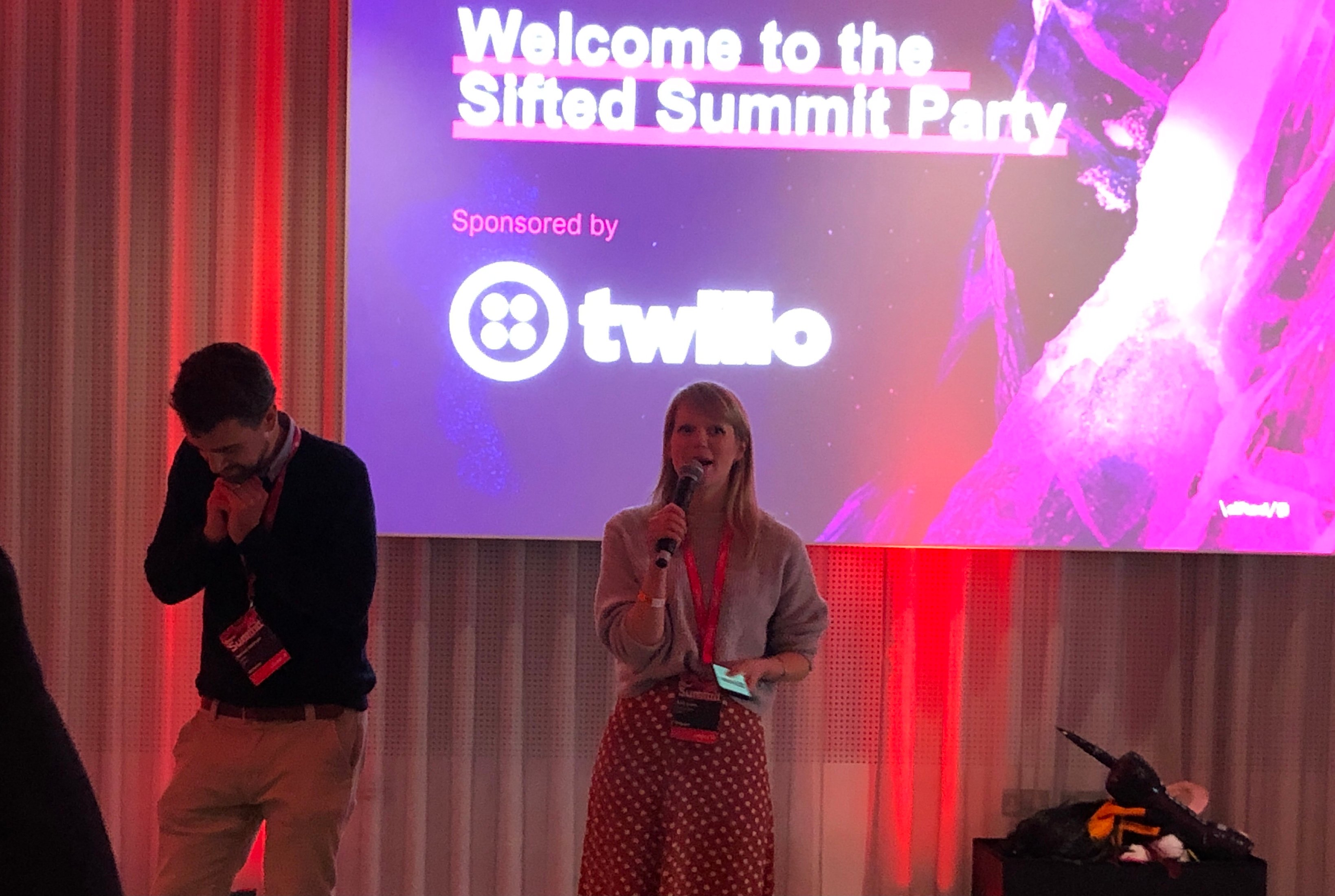 The crowd at the event felt like the best of London - noisy, chatty, and hugely diverse. Black founders openly discussed the challenges of getting funding: one Black female founder talked about being openly told she needed a "grown-up" to manage her journey. Men discussed needing to do better, and advice was shared openly and with generosity.
Most excitingly, founders weren't all trying to 'change the world'; they're trying to make something better. If it's making it easier for charities to discover impact numbers, or for women to track their health or microdosing on psychedelics, the HR teams had it right: whatever you want to achieve, you'll only do it with the right people in post. The right people, with the right mindset and potential to deliver today and tomorrow.