PRODUCT RELEASE
How Alva's Leadership Report can help you identify impactful leaders
How can you improve your odds of hiring the leaders who will guide your teams to success?
Get a detailed walkthrough on how to use the Leadership Report within the Alva platform, and discover how it enhances results from our Personality Test to provide a holistic view of leadership potential.
This webinar is essential for Talent Acquisition Managers focused on elevating their leadership hiring and development strategies.
🇬🇧 This webinar is held in English.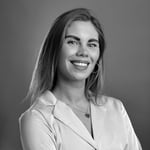 Ready for guided tour of the Leadership Report?
Book a demo with our onboarding specialists for a first-hand look at the Leadership Report. Discover how Alva's enhanced insights can help you identify the right leadership candidates.

During the demo, we'll show why the Alva Leadership Report is the next logical step for optimising your leadership selection and development process
Unlock In-Depth Leadership Insights
Discover the depth of Alva's Personality Test, further specialized with a "leadership lens." Gain deeper insights into the readiness, strengths, and potential of your leadership candidates.
Elevate Leadership Development
Utilise our comprehensive reports not just for hiring, but also for internal development – enhancing the growth and contributions of existing and future leaders in your organisation.
Boost ROI, Minimize Risk
Navigate the high-stakes landscape of leadership hiring with confidence. The Leadership Report helps you avoid costly mistakes and make decisions that positively influence your company's trajectory.
Show me the Leadership Report