As one of Scandinavia's premier agency networks, The North Alliance (NoA)'s specialty is "creating consumer growth" around strategic transformation through services such as consulting, advertising, and digital products.
However, orchestrating that level of client service demands a skilled talent base.
In this highly competitive landscape, NoA recognises the necessity of an agile and effective recruitment process that can swiftly identify and secure top-tier talent without leaving room for missed opportunities.
In this customer story, NoA's senior talent partner Line Westergaard, reveals why she needed a candidate assessment partner like Alva, who thrives on the speed and efficiency essential to outpace the competition.
Tackling Norway's tight talent supply
With a 15-year tenure in talent management, Line is no stranger to the Norwegian talent landscape. She has witnessed how talent acquisition has evolved and understands its unique challenges, particularly in Norway, where there's not only a talent shortage but also a concentration of talent in a few areas like Oslo.
"It's very difficult to find and attract the right people for your brands," Line said. "There is always competition and great demand for talent in our part of the industry. The best can always pick and choose between many offers. If you want them to choose you, you must have a good and fast process.
That's why NoA prides itself on having built a nimble, transparent recruitment process that aims to secure a top candidate in no more than three weeks. To support its rapid pace, NoA turned to Alva. Line praised the digital automation capabilities in Alva's integration with her ATS, Teamtailor, most notably its time-saving attributes for both the agency's recruiters and the hiring managers.
Moreover, the immediate test results are an asset for her hiring managers. Line described how, with NoA's previous candidate assessment provider, a protracted process required manual email send-outs, further follow-up sessions with candidates, and a breakdown for the hiring manager.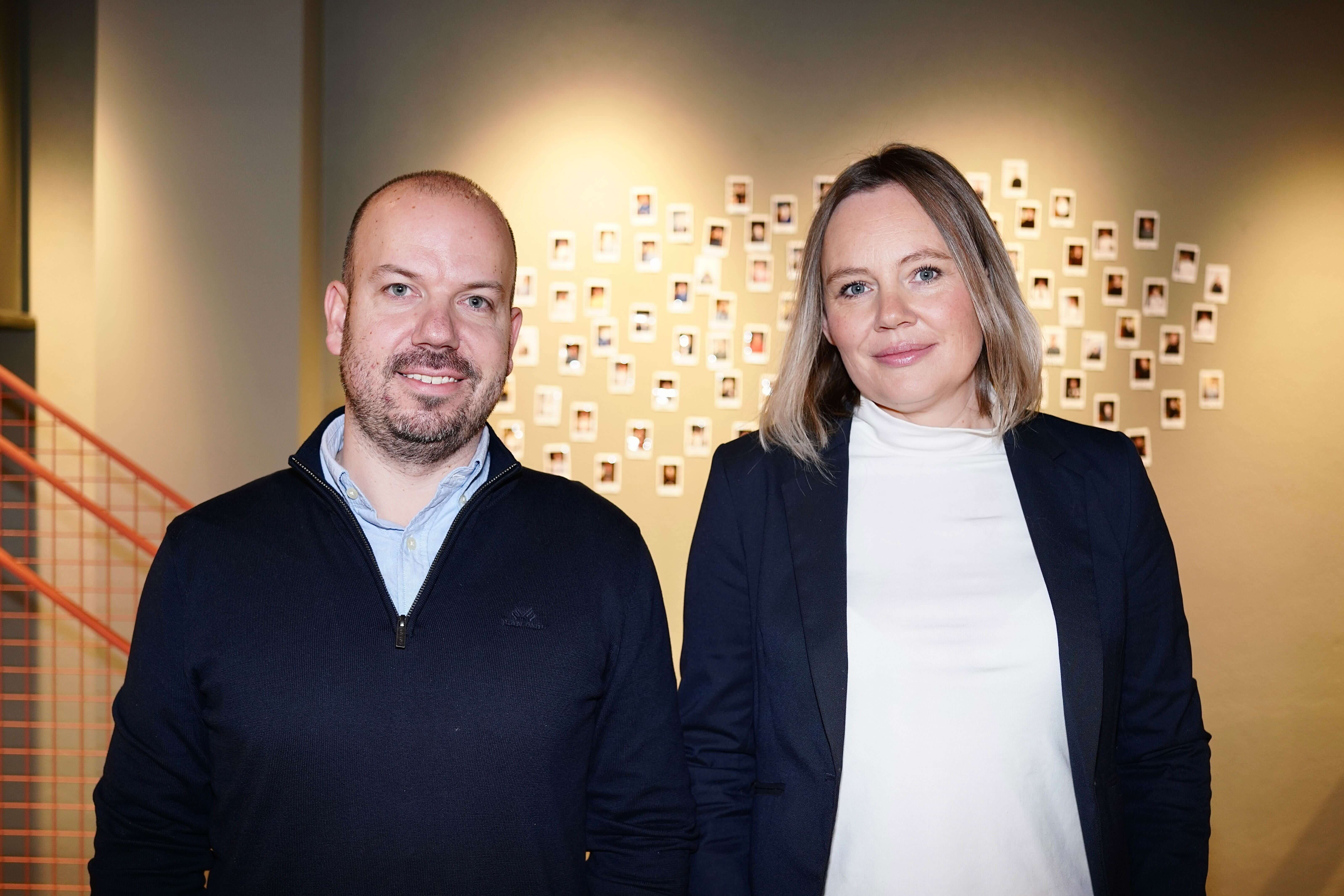 "It just took so much time," Line said. "Now the hiring managers can see the (Alva) results right in Teamtailor and form their own opinion."
Building on this efficiency, NoA relies on Alva to support its own hiring frameworks, which grants managers the luxury of a data-backed decision-making process. André Gurrik, CEO at NoA Connect, a data-driven marketing consultancy, attests to this added benefit:
"We interview a broad range of talents, from early careers to directors. While intuition about a candidate is vital, the ability to bolster that intuition with data has been a game-changer. It adds depth to our decision-making insights."
Rapid recruitment with a human connection
Despite the velocity of its recruitment process, NoA doesn't compromise on having genuine, human interactions with applicants. Line often meets candidates over a cup of coffee to discuss positions informally. These casual meetings help Line see if there's a potential fit and mutual interest.
"Recruitment is also sales and cannot only rely on digital processes and reports that make it easy to recruit," Line said. "The candidate must also choose you and build a relationship with us."
This emphasis on positive candidate experience dovetails with NoA's structured interview process. Here, NoA aims for three interviews with each shortlisted candidate.
Alva's assessments are not just about efficiency for NoA; they play a pivotal role in enriching these human interactions, particularly during the second interview.
Line illustrated this with the example of hiring a consultant, a role for which NoA has well-defined competency criteria. But what is a good consultant and what personal qualities does it require?
"There are many ways to fill the role. We never use a cut off in the process, but we clearly have some hypotheses about what is desirable," Line said. "Alva's Personality Test grants hiring managers detailed insights into how well a candidate's traits align with these criteria, which significantly enhances the depth and relevance of the interview discussions."
André mentioned that NoA Connect leverages the insights from personality assessments to align roles with the strengths and preferences of promising candidates.
"The process has been invaluable in understanding the distinct capabilities each candidate brings to the table," André remarked. "By identifying their core strengths and preferences, we are better positioned to match them with roles where they can thrive and contribute significantly. This tailored approach not only enhances job satisfaction but also drives greater productivity and success for our organisation."
Streamlined and coordinated: the backbone of speedy recruitment
Line described successful recruiting as a process full of momentum and collaboration.
The challenge isn't solely about sourcing talent but also about swiftly securing them.
To achieve this, her team maintains continuous dialogue with candidates, ensuring prompt follow-ups after interviews. This engagement helps speed up reaching the offer stage with preferred candidates, which, in Line's experience, significantly increases the chances of securing them.
Such a pace requires coordination between NoA's recruiters and its hiring managers. Line noted that NoA's talent team were quick to bring on board, thanks primarily to the ease of use of Alva's platform.
An additional plus was that recruiters could skip a one-week certification course to work with the assessments. Line has also used her Customer Service Manager, Sezel Lalwani, to help lead trainings for hiring managers as part of the implementation process. If there are any questions, Line knows the NoA team can always reach an Alva representative through its chat functionality.
The alignment is enhanced through Alva's seamless integration with Teamtailor, which Line described as "perfect" as it fosters transparency for both recruiters and hiring managers.
Ultimately, NoA sought candidate assessments that were easy to implement, intuitive to use, and effective in facilitating faster hiring processes while saving time – a crucial factor that Line believes reduces candidate drop-off.
"For me, it's about speed," Line said. "And you have to be very efficient, as there's many people involved in a recruitment process. I can't do it without Alva Labs; it's so easy to use."