Potential for me is the ability to utilize your strength with the right aim
Sam Joukhadar knows how important it is to get an opportunity to prove yourself. He has made quite a remarkable personal journey, migrating from Syria with an engineering background to becoming the Global Head of Talent Acquisition at SEB. He remembers how difficult it was to make a first impression, given the fact that he came to Sweden from a diverse background. But SEB saw the potential in him.
At SEB, we believe that each person has potential, says Sam. Our job is to invest in that potential. We want you to realize what your potential is and how to get the most out of it. Potential for me is the ability to utilize your strength with the proper aim. It is the basis on which competencies are built. It's about how to adapt your strategies and develop a new method to cope when change occurs.
Watch the interview in the player above.
Combining a diversity policy, smart solutions, and behavior change
Sam Joukhadar refers to the saying: Hire for talent, train for skills. To do that, he believes companies need to adopt a strategy or a diversity and inclusion policy. That should guide them through creating an unbiased recruitment process based on science. One key ingredient is to place the assessment in the early stages of the recruitment process, where all candidates can get a fair opportunity, regardless of their age, ethnicity, or name.
He says that when changing behavior and mindsets, the hardest part is how to open up to different backgrounds and be comfortable with people who are different from you. How to let go of the bias you have been subconsciously adopting from previous experiences or society itself.
The solution is the combination of a policy for diversity and inclusion, and an unbiased recruitment process. Partnering up with smart solutions that can guarantee that, as well as the behavior change, Sam states.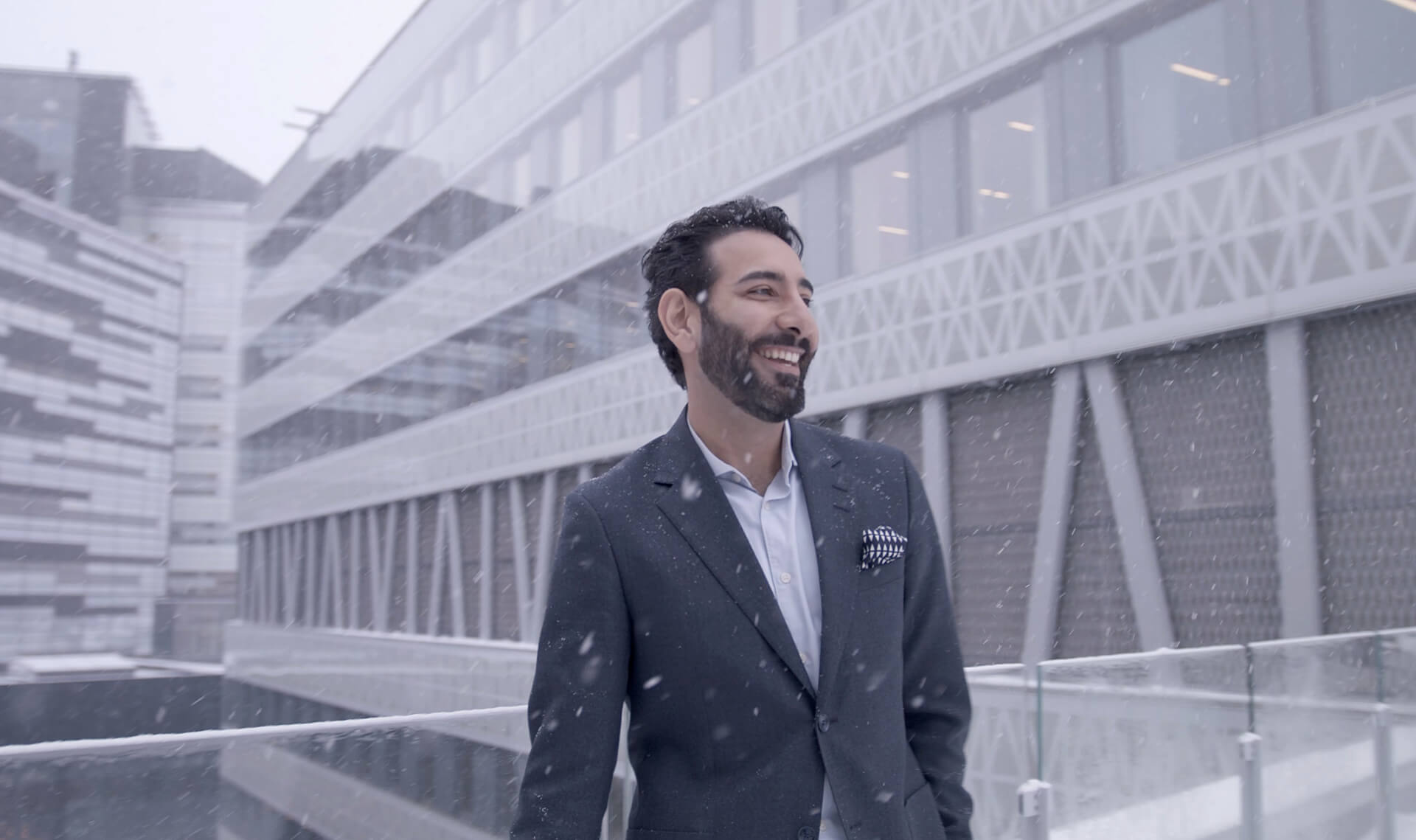 SEB's collaboration with Alva
As someone with a background in engineering, Sam Joukhadar believes strongly in AI solutions. And he believes that companies need to adapt to a new way of thinking, starting by trusting science more and using AI-based solutions in the proper context, like Alva.
After we started working with Alva, we had to change our recruitment process drastically, says Sam. Where we do an assessment, when we do them, and for which roles, and what is the purpose? What areas and criteria do we need to measure? How do we compare that with the test profiles Alva is providing? It was a whole different experience for us, but we feel much more secure that the compatibility is higher and more evidence-based.
Alva supports SEB in three stages: logical tests, personality assessment, and structured interviews, Sam describes the advantages.
This gives us a holistic overview of the candidate's performance and their ability to handle complex situations, Sam says. We can also see how a candidate will adapt if the environment or circumstances around a role change.
Always striving to be one step ahead
SEB has gone far in its journey to integrate and use smart solutions, starting from an applicant tracking system (ATS) to Alva's assessment platform to a complete solution related to evaluating people and talent performance. Sam hopes this will help recruiters to become more unbiased and at the same time provide an excellent candidate experience to all talents who want to work with SEB.
Sam truly has an inspiring vision about potential and recruitment – and how collaborating with Alva can help the Talent Acquisition function move towards the future. The collaboration is proceeding smoothly, and Sam appreciates the value Alva brings to SEB.
The highlight of the week is when we have meetings with the Alva team, says Sam. They are very friendly and know how to interact on an intellectual level. They understand our needs, are very collaborative – and always one step ahead.
Watch the video interview with Sam further up on this page to hear him talk more about the collaboration with Alva and his vision for Talent Acquisition at SEB.
Do you want to learn more about objective recruitment and the future of talent acquisition? Have a look at our webinars, where we cover a lot of interesting topics.